Some info about me…..
Sue has owned dogs since 1998 and has trained and titled them in many sports including flyball, agility, obedience, rally O, K9 NoseWork® and Dock Diving.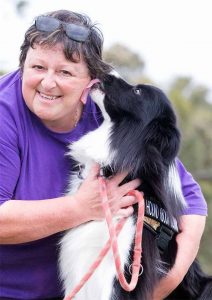 Experience in K9 NoseWork®…..
I have been trained my own dogs in K9 NoseWork® since approximately 2013.
Competed in Birch, Anise and Clove ORTs and NW1 & NW2 trials
3 dogs passed all 3 odours in ORTs
Titled 3 dogs at NW1 level & 1 dog at NW2 level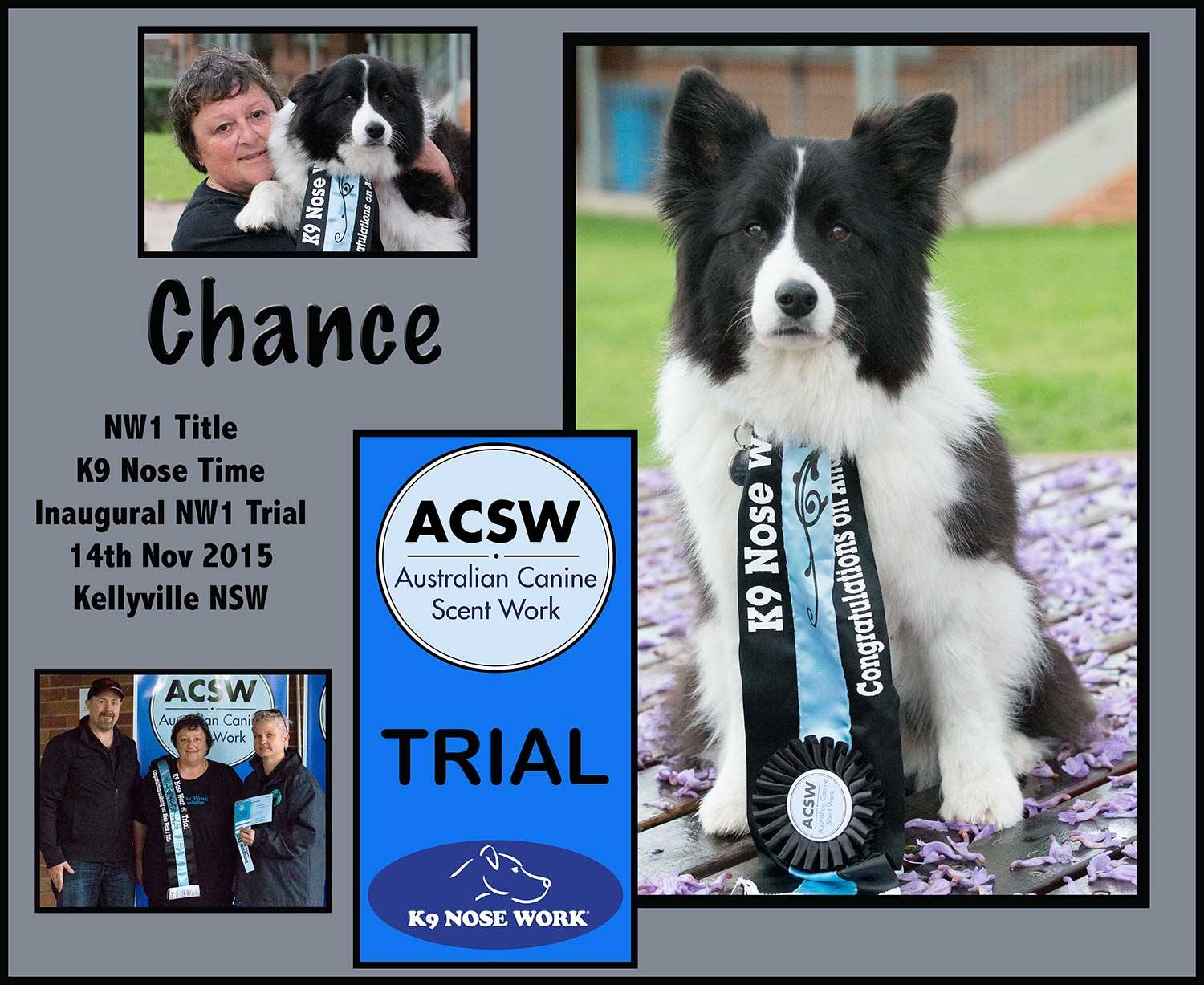 Chance was the first border collie in Australia to gain a NW1 title Nov 2015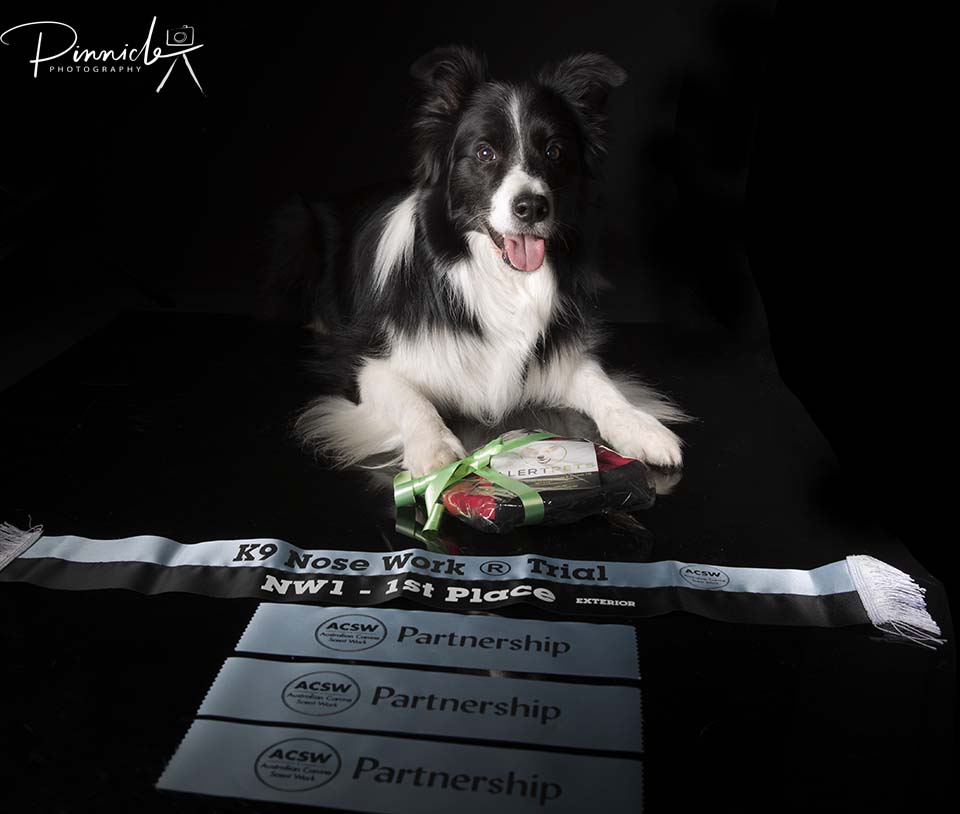 Jink – NW1 Title – June 2018 – 1st Place in Exteriors
Razzle – High in trial at the NW1 trial on 21 July 2019 in Sydney.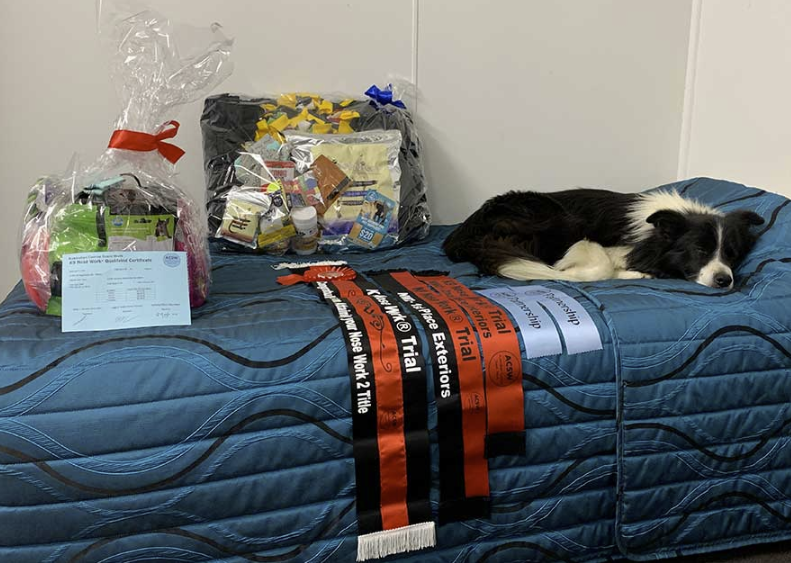 Titled 1 dog (JINK) at NW2 level gaining 1st place exteriors, 2nd place interiors and 2 Partnership awards (Jink – Kilmore 7th April 2019 NW2 trial)
Official ACSW judge and CO (Certifying Official)
Official Score Room Lead for ACSW K9 NoseWork® Trials
Completed 8 day CNWI (Certified Nosework Instructor) course
CNWI – Certified Nosework Instructor